Trump wants to believe both the Russian president's denial of election meddling, and the conclusions of his own intelligence agencies. But he can't have it both ways.
When asked on Saturday about his conversation with Vladimir Putin on the sidelines of the Asia-Pacific economic summit in Vietnam, President Donald Trump reported that the Russian president denied interfering in the 2016 U.S. presidential election. That, of course, directly contradicts the conclusions of the U.S. intelligence community. "Every time [Putin] sees me he says, 'I didn't do that,' and I really believe that when he tells me that, he means it," Trump said. The next day, in confusing fashion, he walked back parts of his earlier statement, saying he believes "in our intel agencies." (Regarding what, exactly, he left unclear). But he also seemingly doubled down on his previous assertion. "I believe that [Putin] feels that he and Russia did not meddle in the election," Trump said.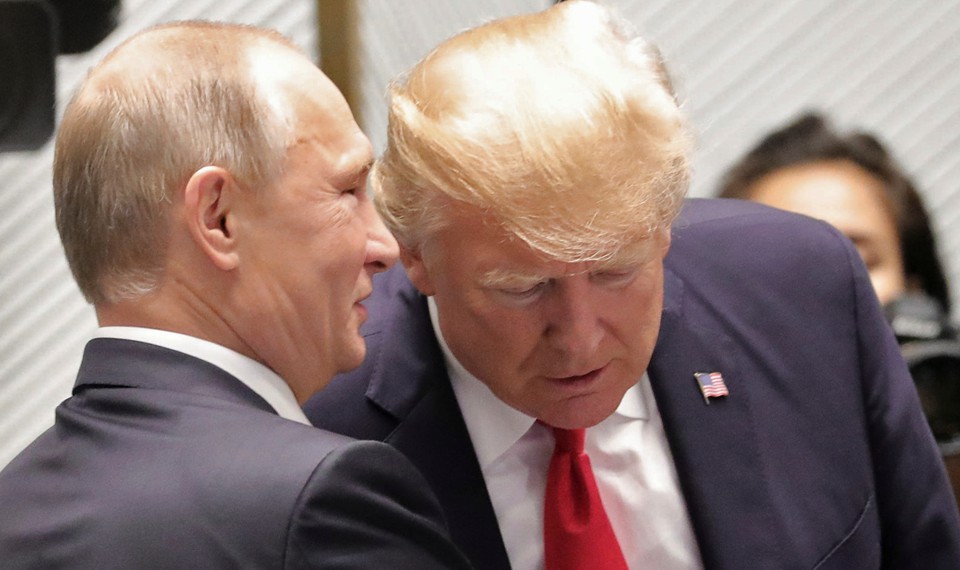 Trump went on to say he hopes to cooperate with Russia to solve global problems like North Korea and Syria. But if he does in fact seek such help, based on the false premise of Putin's sincerity, that's bad news. Putin is a world-class liar—indeed, he's professionally trained in the art of deception. He grew up in the Soviet KGB, ran Russia's brutal internal security service, and has remade the government into a personal fiefdom. He now serves as an unchallenged autocrat. Analysts assess that he is one of the wealthiest individuals in the world, despite his modest claim that his official salary is less than $200,000 a year.
Inside Russia, truth and falsehood are purposely clouded so that Putin can create facts serving his own interests and those of his coterie. Truth is only what he says it is, at the time of his choosing. The same truth may well be denied the following day. And conveyers of real truth, including dissidents and reporters, are eliminated.